AVAILABLE PROTECTION PLANS

HELP KEEP YOUR INVESTMENT PROTECTED
Your Cadillac was built upon brave design, liberating performance, and engineering expertise to make every journey extraordinary. Help keep your new, pre-owned, or leased Cadillac protected by reading about the plans offered below.



Capital Cadillac Protection Plan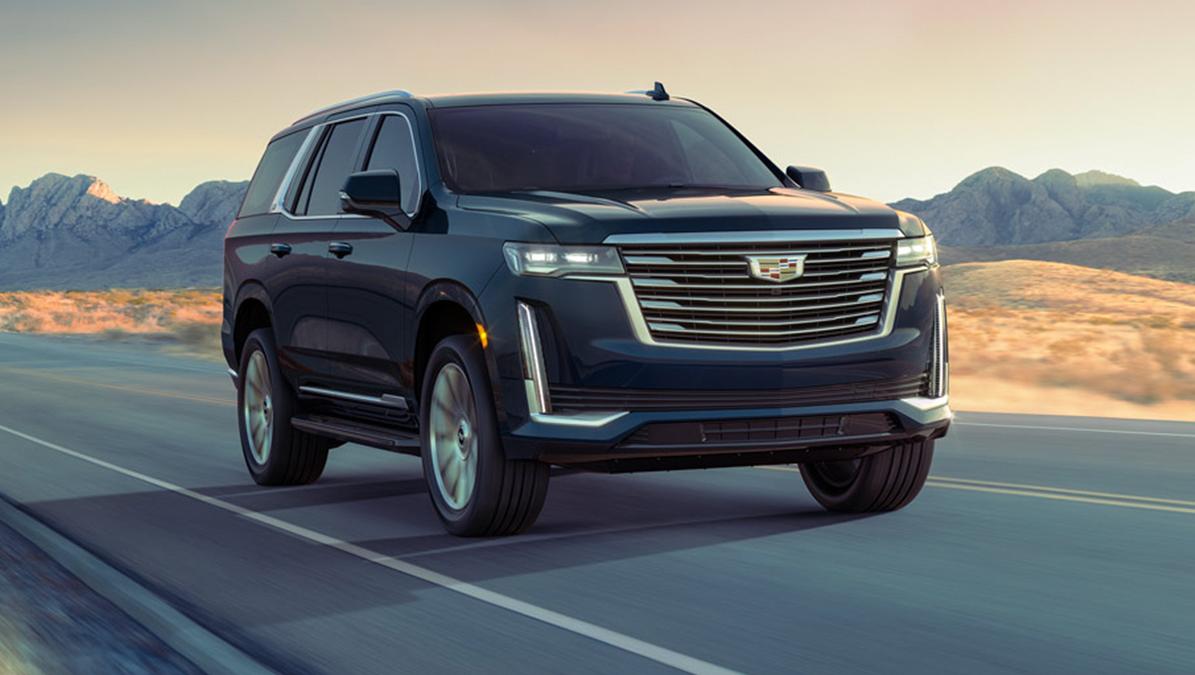 PROTECT THE EXCEPTIONAL
Global Vehicle Service Contract (VSC)


A vehicle Service Contract covers the costs associated with repairing and/or replacing covered components that fail during the term of your contract. We offer 3 levels of coverage to suit your needs and personal budget. Our highest level of coverage is called Exclusionary Coverage. It's called "Exclusionary" Coverage because it's easier to list the few items that are excluded than it is to list every component the contract covers. With a Vehicle Service Contract, you can avoid disruptions to your personal budget when an unexpected, covered breakdown occurs! Additional benefits include Substitute Transportation Protection, Trip Interruption Reimbursement and Transferability to a new owner to increase your vehicle's resale value!
Global VSC Brochure
Global Advanced 5


Global Advanced 5 is our most comprehensive suite of valuable protection products for your vehicle. By bundling these products together, you get to enjoy all of them, for a fraction of what they would cost individually. With Global Advanced 5 you get: 1) Tire & Wheel Protection, 2) Paintless Dent Repair (up to 2 visits per year), 3) Key / Remote Replacement, 4) Windshield Protection, and 5) Emergency Roadside assistance.
Global Advanced 5 Brochure
Global Appearance Protection


The appearance of your vehicle plays a major role in determining its resale value. With our Appearance Protection Program, you can prolong your vehicle's showroom shine and protect it from environmental elements that would otherwise deteriorate your vehicle's appearance and value. We also apply technologically advanced sealants to the interior of your vehicle, protecting it from stains and preserving it for years to come! Now you can keep your vehicle looking new, while protecting its resale value. Even better, Global Appearance Protection is backed by a limited warranty that guarantees the products' performance for years to come!
Global Appearance Protection Brochure
Global Advanced Lease Protection


Global Advanced Lease protects your budget from unexpected out of pocket cost at the end of your lease. Standard Coverage includes popular asset protection programs like Paintless Dent Repair (PDR), Windshield Protection, and Alloy Wheel Repair. You can even include items like Tire Road Hazard Protection and Brake Pad coverage under advanced protection. The best part is you don't have to wait until the end of the lease to fix unsightly damage or replace covered components. Just bring the vehicle in, and we'll take care of it for you!
Global Lease Protection Brochure
Global Pre-Paid Maintenance


Staying up to date with your vehicle's factory recommended maintenance schedule protects your investment and keeps your vehicle performing at its best. Our pre-paid maintenance program makes it easier and more affordable than ever! With Pre-Paid Maintenance, you guarantee that only 100% factory-approved parts are utilized by factory-trained technicians on all of your vehicle's required services. Even better, paying ahead of time will streamline your visits and protect you from future parts and service price increases by locking you in at today's rates!
Global PPM Brochure
Global Tire & Wheel


Road hazards are one of the main causes of flat tires and wheel damage. With Global Tire & Wheel Protection, we'll cover the costs associated with repairing and/or replacing tires and wheels damaged and/or destroyed as a result of a road hazard. Additionally, Global Tire & Wheel Protection provides 24-Hour Roadside Assistance for the term of your contract!
Global Tire & Wheel Brochure
Your Cadillac was designed, engineered, tested, and built to exacting specifications to provide you with a distinctive driving experience. With Cadillac Protection, you're offered plans that are made specifically for your Cadillac to help keep it performing at its peak, by the people who know it best. Other available plans include:
GAP Protection
Pre-Paid Maintenance
Tire & Wheel Protection
XS Wear® Lease Protection
Advanced Protection
CPO Protection
This Plan is optional and is not insurance. All transactions related to the Plan are governed solely by the provisions of the Cadillac Protection Plan Vehicle Service Contract ("Agreement"). Please refer to the Agreement for details of terms, conditions, and specific coverage, including limitations and exclusions. May not be available for purchase in all states. May not be available for purchase in all states. Some models may not be eligible for coverage. Contact your dealer for more information.

The Obligor of the Protection Plan product is GM Protection, LLC, 801 Cherry Street, Suite 3500, Fort Worth, TX 76102, 833-959-0106. The Administrator of this Plan is Safe-Guard Products International, LLC, Two Concourse Parkway, Suite 500, Atlanta, GA 30328, (833) 959-0106.

In Florida, the Obligor is GM Protections, LLC, Florida License Number 52217 801 Cherry Street, Suite 3500, Fort Worth, Texas 76102. The Administrator is Safe-Guard Warranty Corporation: Florida License Number 60126; Two Concourse Parkway, Suite 500, Atlanta, GA 30328, (833) 959-0106.